Pischán restaurant; 4 years of aromas and ancestral flavors
Pischán Restaurant, located inside the Aldea Cobá boutique Hotel, celebrates its fourth anniversary this July 21st. With only four years of having opened our doors, we have managed to reach an international dimension by connecting with visitors of various nationalities and offering genuine experiences to enjoy the culture of the region.
This month has given us the opportunity to look back and remember how our great journey began. In honor of our fourth anniversary, we invite you to take a journey into the past where you will discover the history and identity of Pischán.
Pischán is a gourmet restaurant that stands out for being one of the places in Cobá that ensures that Mayan gastronomy is kept alive. In its four years of experience, it has managed to create a community with which to share an incredible culinary journey, full of authentic aromas and flavors of our ancestors.
Although it is an establishment known for incorporating native ingredients in its dishes, one of its great hallmarks is that it fuses contemporary cuisine with traditional cuisine, giving rise to one-of-a-kind creations.
Due to these qualities, Pischán is one of the favorite places for those travelers who seek to connect with culture, being just five minutes from the archaeological zone of Cobá, it is the ideal place to immerse yourself in the traditions and customs of this magical town.
2. Pischan; its history and Mayan origins
The Mayan origin of pischán can be appreciated from the first moment, since its name comes from the Mayan word "pixan" (soul). The reason? It is considered that the set of ingredients give each dish its own essence, but this is just one of the many hidden curiosities of Pischán.
The Mayan history of this gourmet restaurant goes beyond the name, in 2019 Pischán restaurant began the first chapter of its life with the chef José Itzincab, originally from Tizimín, a small Mayan town in Yucatán. 
He discovered his passion for cooking thanks to his mother, from whom he inherited his ancestral techniques and years later began his gastronomic career in Cancun passing through several renowned hotels such as the Palace resorts, the Hyatt, Camino Real, among others.
With more than 20 years of experience, he decided to settle in Cobá to keep his culinary heritage alive but at the same time applying his acquired knowledge in modern cuisine. In this way, a strong connection between the ancestral and the contemporary was born, leading to the formation of the Pischán that we know today.
There are several factors that have contributed to Pischán's successful career, first of all we can mention his attachment to his roots and his passion for sharing them with the world. But that is not the only thing that has allowed him to advance to the top.
One of the aspects that is most valued within the community is that more than a gastronomic service, it is an opportunity to live a complete experience. Inside Pischán restaurant you will not only find an explosion of flavors but you will also experience an environment full of mysticism surrounded by the Mayan jungle.
Even the international magazine Forbes has highlighted Pishcán, in Aldea Cobá as a charming place to visit outside the common tourist routes and that has also stood out for the warmth and friendliness present in its establishment.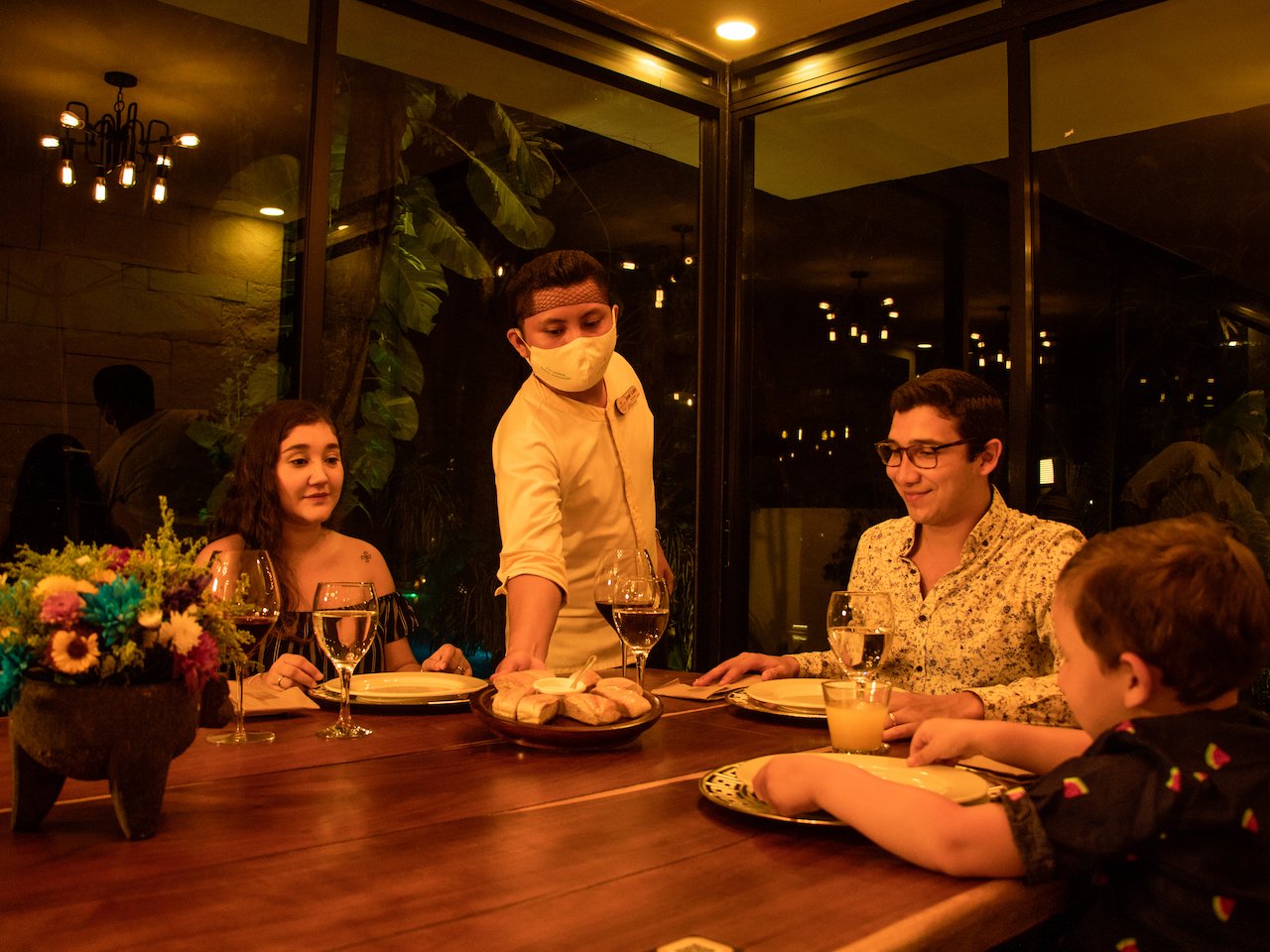 4. Signature dishes; commemorating the fourth anniversary
More and more travelers are encouraged to start their gastronomic adventure in Pischán, this month we receive a new year stimulating the senses with an explosion of exceptional flavors, aromas and colors. In commemoration of our fourth anniversary, we invite you to explore the star dishes of Pischán restaurant, each inspired by Mayan cuisine.
First we recommend you try the yucatan trilogy, a dish that has the most iconic wonders of the state, if you are looking for something fresh our number one suggestion is the tequila shrimp, a specialty of the chef's kitchen, or you can also opt for the famous Pischán salmon, which is served with our own artisan touch. Similarly, you cannot miss the opportunity to accompany these dishes with signature mixology, the perfect complement for your new culinary experience.
While you taste this delicacy you can enjoy a relaxed and cozy atmosphere in the company of nature on our terrace with a beautiful view of the main pool or, if you prefer a more private place, you can always take a place at the patron's table.
Needless to say, the last year has been the best yet and we are excited to see what the future holds, we hope you will join us in celebrating these four great years. We look forward to seeing you. Thank you for being part of our journey!
If you liked this article do not forget to share it with your friends